Live Operations
·
Multiple locations
·
Temporarily Remote
Head of Server Operations
From critically acclaimed The Longest Journey to the very first sci-fi MMO Anarchy Online, to the brutal trials of Conan Exiles, our 28-year history has set our players uniquely up for a journey to the harsh world of Dune, where the continual battle for survival and spice will bring a challenge that is Legendary.
The Funcom team consists of over 300 people located in 5 studios - Norway, the US, Portugal, Sweden, a newly opened Romania studio - plus an additional UI/UX hub in the UK. As part of Funcom's ongoing growth, and completing a successful turnaround, Funcom is now backed by Tencent, the largest online gaming company in the world! 

Now, our IT administration department needs a Head of Server Operations to help build the team and processes in Server Operations.
This position is ideally located in Oslo, Norway, but Stockholm or Lisbon are also options. 
Your Mission in Funcom
At Funcom, we are continuously looking to improve our games and the content we provide to our players. As part of that improvement, we are looking to build a Server Operations team. As a Head of Server Operations in Funcom, you will be the cornerstone to building the this team. You will be trusted to support our global live operations team by maintaining optimal network performance and availability.
You will also be directly involved in the hiring of the new members of your team, as well as onboarding, leading and developing them as their personnel manager.
How you can have an impact in your position:
Lead our global Server Operations in all aspects to drive a reliable, first-class player experience through monitoring, issue management and continuous problem solving
Assist in the recruitment, hiring, and training of Server Operations team
Responsible for incident and escalation management, holiday and disruption/weather campaigns including network readiness, event monitoring and updates for leadership
Server, network and device management, including software installation, updates, troubleshooting and distribution across all devices
Lead new tools/processes development and implementation
Set team priorities based on network goals and KPI's
Security, including monitoring, threat analysis and tool deployment, in conjunction with security operations
Backup and storage; disaster recovery
Patch management
We are looking for someone that has:  
10+ years of experience in the game industry working in server operations or related role
6+ years of experience leading/managing a team
Bachelor's degree
Project Management knowledge (Project planning, prioritization, partner management, risk management)
Passion for leadership and mentoring
Strong communication skills
Strong analytical and problem-detection skills
Passion for persistent online games
We evaluate candidates on an ongoing basis and recommend candidates to apply as soon as possible! 
Please apply in English.
---
Why Funcom?
We are a Scandinavian company and follow Scandinavian work values. For you, that means a flat structure in which you can thrive, be yourself, and leave a mark in the studio and become an ambassador for our company values. We focus on Agile/Scrum methodology, and heavily value the importance of work-life balance in employee culture. Funcom values close-knit, collaborative individuals who crave creative ownership, a drive for constructive input, and a never-ending pursuit of evolution and quality.
The Funcom Oslo studio is a professional working environment with international work culture, close to 100 people from over 25 different nationalities in one of the happiest countries in the world.  Funcom is an international and varied environment in which people have one thing in common – their love for making and playing video games.
Located in central downtown Oslo, the studio is situated in a modern office building surrounded by a cozy area with lots of sights, restaurants, and cafés. 
Working at Funcom Oslo offers a flexible 37.5h/week working schedule, relocation assistance, pension plan, healthcare package, social Fridays, free access to the gym, and a long list of other benefits. Even more: working at Funcom means being part of a family of kind, skilled and professional colleagues that share a passion for games! 
We have a diverse, dynamic, inclusive, challenging and engaging culture, with a basis of continued training and career development opportunities, and we encourage candidates from all walks of life to apply. Come join us in a friendly environment of enthusiastic professionals willing to go the extra mile to deliver world-class games.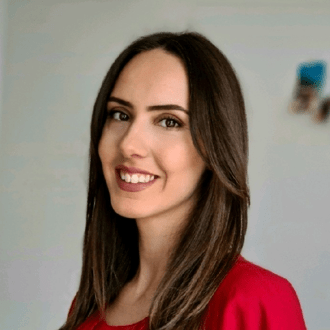 About Funcom
Funcom was founded in 1993 and has since then developed and published over 25 game titles across several genres and gaming platforms. Some of the most well-known games include Age of Conan, Conan Exiles, Conan Chop Chop, Mutant Year Zero, Moons of Madness, Conan Unconquered, Metal: Hellsinger, The Longest Journey, The Secret World, and Anarchy Online.
Live Operations
·
Multiple locations
·
Temporarily Remote
Head of Server Operations
Loading application form
Already working at Funcom?
Let's recruit together and find your next colleague.