Production
·
Multiple locations
·
Temporarily Remote
Content Producer / Senior Content Producer - DUNE
From critically acclaimed The Longest Journey to the very first sci-fi MMO Anarchy Online, to the brutal trials of Conan Exiles, our 28-year history has set our players uniquely up for a journey to the harsh world of Dune, where the continual battle for survival and spice will bring a challenge that is Legendary.
The Funcom team consists of over 300 people located in 5 studios - Norway, the US, Portugal, Sweden, a newly opened Romania studio - plus an additional UI/UX hub in the UK. As part of Funcom's ongoing growth, and completing a successful turnaround, Funcom is now backed by Tencent, the largest online gaming company in the world! 

Now, our Production team needs a Content Producer to work on our new open-world multiplayer survival game using the Dune IP from Legendary Entertainment!
Your Mission in Funcom
In this role, you will work with the Executive Producer, Production Director and Design Leads to prioritize and manage organizational and executional issues and determine resources necessary to complete the project. You will be tasked with identifying and fixing bottlenecks, as well as clearing roadblocks both on the day-to-day and in the longer term, with the help of project management tools, production methodologies, and leadership level dialogue to maintain tight schedules and high standards of quality in design.
You will be a driving force behind one or more feature teams and will be expected to take a feature through an iterative development process from a design document all the way to a launch-ready feature.
A Content Producer in Funcom is self-motivated, highly organized, and detail oriented with the ability to coordinate, track, and guide activities of the development team to ensure that projects are completed on time and with high quality. Exposure to formal project management techniques in an internal development environment is a must; experience building and maintaining schedules is necessary.

We are looking for someone that has:  
5+ years of game development experience and at least 3 of them in an internal development production role, for the Content Producer
8+ years of game development experience and at least 5 of them in an internal development production role, for the Senior Content Producer
Been credited as Producer or Associate Producer on at least 1 shipped AA+ multi-platform title, for the Content Producer
Been credited as Producer on at least 1 shipped AAA multi-platform title, for the Senior Content Producer
Bachelor's Degree or equivalent
Proficiency with project management tools such as JIRA
A demonstrated understanding of various Project Management methodologies including Scrum/Agile, as well as good organizational skills and an ability to balance project demands with high quality
Strong ability to communicate in writing and speaking
A calm and deliberate approach within a highly dynamic, fast-paced environment
Experience working with larger projects across multiple time zones
Experience with post-launch support and content updates
Experience with playing and understanding multiplayer Survival / Open World / Crafting games
In addition, the perfect candidate has:
Scrum Master or PMP certification
Strong knowledge of Microsoft Excel & PowerPoint
We evaluate candidates on an ongoing basis and recommend candidates to apply as soon as possible! 
Please apply in English.
---
Why Funcom?
We are a Scandinavian company and follow Scandinavian work values. For you, that means a flat structure in which you can thrive, be yourself, and leave a mark in the studio and become an ambassador for our company values. We focus on Agile/Scrum methodology, and heavily value the importance of work-life balance in employee culture. Funcom values close-knit, collaborative individuals who crave creative ownership, a drive for constructive input, and a never-ending pursuit of evolution and quality.

Working at Funcom offers a flexible working schedule, relocation assistance, pension plan, healthcare package, social Fridays, and a long list of other benefits. Even more: working at Funcom means being part of a family of kind, skilled and professional colleagues that share a passion for games! 
We have a diverse, dynamic, inclusive, challenging and engaging culture, with a basis of continued training and career development opportunities, and we encourage candidates from all walks of life to apply. Come join us in a friendly environment of enthusiastic professionals willing to go the extra mile to deliver world-class games.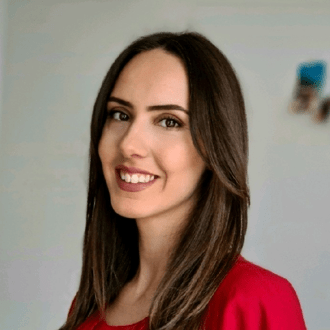 About Funcom
Funcom was founded in 1993 and has since then developed and published over 25 game titles across several genres and gaming platforms. Some of the most well-known games include Age of Conan, Conan Exiles, Conan Chop Chop, Mutant Year Zero, Moons of Madness, Conan Unconquered, Metal: Hellsinger, The Longest Journey, The Secret World, and Anarchy Online.
Production
·
Multiple locations
·
Temporarily Remote
Content Producer / Senior Content Producer - DUNE
Loading application form
Already working at Funcom?
Let's recruit together and find your next colleague.