Marketing
·
Multiple locations
·
Temporarily Remote
PR Manager
From critically acclaimed The Longest Journey to the very first sci-fi MMO Anarchy Online, to the brutal trials of Conan Exiles, our 28-year history has set our players uniquely up for a journey to the harsh world of Dune, where the continual battle for survival and spice will bring a challenge that is Legendary.
The Funcom team consists of over 300 people located in 5 studios - Norway, the US, Portugal, Sweden, a newly opened Romania studio - plus an additional UI/UX hub in the UK. As part of Funcom's ongoing growth, and completing a successful turnaround, Funcom is now backed by Tencent, the largest online gaming company in the world! 

Now, our Marketing department needs a PR Manager to to join our Communications team. This role reports to the Communications Director.
Your Mission in Funcom
The Communications team is responsible for external communication towards press, gamers, and our own communities, and as PR Manager you will work both strategically and operationally to secure global press coverage for all our titles and to ensure our message rings loud and clear across the gaming space. You will contribute to the development of go-to-market plans and take a hands-on approach in all aspects of PR, including nurturing relationships with journalists and media outlets in all territories.
You will work closely with external PR agencies to bolster our internal capacity when executing press beats. Some travel must be expected for gaming conferences and other press events.
This position is ideally located at our studio in Oslo, Norway, alternatively Stockholm, Sweden or Lisbon, Portugal.

How you can have an impact in your position:
Contribute to the development of go-to-market plans, creating strategies and tactics for how to communicate key messaging and generate press attention across marketing beats
Execute PR beats including reveals, announcements, press previews, review rounds, events and more, working hands-on directly with press and with the help of external PR firms
Create reports capturing press coverage, sentiments, and key data, providing other team members, management, and external partners with insight and data
Build and manage relationships with press and media outlets across the globe
Identify and track key PR metrics, and push towards using this data in planning and ongoing decision-making during campaigns
Respond to press requests on a daily basis, answering questions and providing members of the press with assets, information, and other content
Manage Funcom's pr.funcom.com portal, keeping it updated with content, posting press releases, and managing Funcom´s media list
Work with the Creative Services team to create press kits, and keeping these updated
Work closely with external PR firms, including having regular sync meetings, to ensure that we are aligned and that they are on track
Manage PR budgets and track spend across titles
Act as a company spokesperson towards the gaming press, presenting products and the company, both on camera and off camera
Plan and execute media events and represent the company and our products at conferences
We are looking for someone that has:  
3+ years experience in the gaming industry in a similar role
Successfully shipped several games across multiple platforms. Experience with AAA games as a service on PC and console is a plus
A desire to work both strategically and tactically on all aspects of games PR
The ability to identify and explore PR opportunities, develop new ideas from the ground up
Experience and a genuine interest in the gaming industry and keeping up with the latest trends, understanding what makes both press and consumers excited
Experience with contributing to go-to-market plans, being able to come up with exciting ideas and angles to ensure messaging is not only understandable, but also captivating
Experience from working in a similar role in a development studio is a plus
Excellent oral and written communication skills, with fluency in English. Experience in front of the camera, as a spokesperson and as a presenter, is a plus
A strong team player mentality, with the ability to collaborate with people across teams
The ability to challenge assumptions and suggest alternative approaches when needed
We evaluate candidates on an ongoing basis and recommend candidates to apply as soon as possible! 
Please apply in English.
---
Why Funcom?
We are a Scandinavian company and follow Scandinavian work values. For you, that means a flat structure in which you can thrive, be yourself, and leave a mark in the studio and become an ambassador for our company values. We focus on Agile/Scrum methodology, and heavily value the importance of work-life balance in employee culture. Funcom values close-knit, collaborative individuals who crave creative ownership, a drive for constructive input, and a never-ending pursuit of evolution and quality.

Working at Funcom offers a flexible working schedule, relocation assistance, pension plan, healthcare package, social Fridays, and a long list of other benefits. Even more: working at Funcom means being part of a family of kind, skilled and professional colleagues that share a passion for games! 
We have a diverse, dynamic, inclusive, challenging and engaging culture, with a basis of continued training and career development opportunities, and we encourage candidates from all walks of life to apply. Come join us in a friendly environment of enthusiastic professionals willing to go the extra mile to deliver world-class games.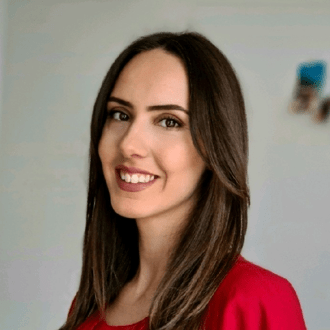 About Funcom
Funcom was founded in 1993 and has since then developed and published over 25 game titles across several genres and gaming platforms. Some of the most well-known games include Age of Conan, Conan Exiles, Conan Chop Chop, Mutant Year Zero, Moons of Madness, Conan Unconquered, Metal: Hellsinger, The Longest Journey, The Secret World, and Anarchy Online.
Marketing
·
Multiple locations
·
Temporarily Remote
PR Manager
Loading application form
Already working at Funcom?
Let's recruit together and find your next colleague.