Marketing
·
Multiple locations
·
Temporarily Remote
Community Developer
From critically acclaimed The Longest Journey to the very first sci-fi MMO Anarchy Online, to the brutal trials of Conan Exiles, our 28-year history has set our players uniquely up for a journey to the harsh world of Dune, where the continual battle for survival and spice will bring a challenge that is Legendary.
The Funcom team consists of over 300 people located in 5 studios - Norway, the US, Portugal, Sweden, a newly opened Romania studio - plus an additional UI/UX hub in the UK. As part of Funcom's ongoing growth, and completing a successful turnaround, Funcom is now backed by Tencent, the largest online gaming company in the world! 
As part of Funcom's ongoing expansion, the company is strengthening its in-house marketing department with several new positions, among others, establishing a dedicated community engagement team.
Your Mission in Funcom
As a Community Developer, you will be working closely with the rest of the Community Engagement Team and report to the Community Engagement Director, as well as support the Community Managers on our live teams. You conceive, develop, plan, and help execute the community facing plan for all the titles developed and/or published by Funcom. 
The Community Engagement Team's work starts early in the development and marketing process to plan for announcements and community building before, during and after release. This includes identifying, activating, and cultivating potential audiences as well as grow our existing communities while fostering loyalty and bridging the gap between our different audiences across all our titles, aiming to build a shared Funcom audience.
You are responsible for identifying, activating, and cultivating new audiences and implement opportunities to build, grow and foster loyalty to our brand and games.
This position is ideally located at the Funcom Oslo studio in Norway, but for the right candidate other solutions can be considered including other Funcom studios and remote work.
How you can have an impact in your position:
In depth knowledge of community tools and channels including but not limited to discord and forum software
Help conceive, plan, and execute community strategies to build, grow and cultivate inclusive and healthy communities for Funcom developed and published titles
Implement and monitor metrics to evaluate success and ROI of community or online projects and initiatives
Identify, create, setup and maintain the right communication channels for our players
Ensure regular reporting toward your management, team on community campaign results, and community sentiment
Help create a Funcom-wide audience and brand loyalty
Organize both digital and physical events and engaging with our communities 
Manage and coordinate with our Community Managers for the Live Games 
We are looking for someone that has:  
Experience in marketing/promotions, presenting, and execution of strategic community plans 
+5 years of experience and well-versed in community management, social media, and digital marketing in the video game industry
The ability to be flexible, change priorities, and handle multiple tasks
Enjoys working in a team but can also be very self-motivated
Both excellent proactive and reactive communication skills
Project Management skills is a plus
Passion for Video Game Culture and Communities
Previous experience with Discord, Forum Software and other relevant community channels and platforms
We evaluate candidates on an ongoing basis and recommend candidates to apply as soon as possible! 
Please apply in English. 
---
Why Funcom?
We are a Scandinavian company and follow Scandinavian work values. For you, that means a flat structure in which you can thrive, be yourself, and leave a mark in the studio and become an ambassador for our company values. We focus on Agile/Scrum methodology, and heavily value the importance of work-life-balance in employee culture. Funcom values close-knit, collaborative individuals who crave creative ownership, a drive for constructive input, and a never-ending pursuit of evolution and quality.

Working at Funcom  offers a flexible working schedule, relocation assistance, pension plan, healthcare package, social Fridays, and a long list of other benefits. Even more: working at Funcom means being part of a family of kind, skilled and professional colleagues that share a passion for games! 
We have a dynamic, inclusive, challenging and engaging work culture, with a basis of continued training and career development opportunities. Come join us in a friendly environment of enthusiastic professionals willing to go the extra mile to deliver world-class games.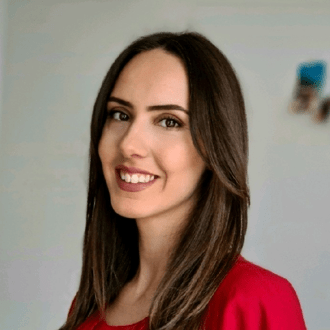 About Funcom
Funcom was founded in 1993 and has since then developed and published over 25 game titles across several genres and gaming platforms. Some of the most well-known games include Age of Conan, Conan Exiles, Conan Chop Chop, Mutant Year Zero, Moons of Madness, Conan Unconquered, Metal: Hellsinger, The Longest Journey, The Secret World, and Anarchy Online.
Marketing
·
Multiple locations
·
Temporarily Remote
Community Developer
Loading application form
Already working at Funcom?
Let's recruit together and find your next colleague.